Paul Phaneuf
Agency Owner, Tampa, FL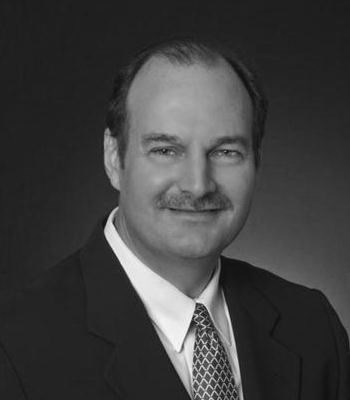 ---
20.1% Growth in Premium
Working hard is easy for me. I've always put in the time, even 7 days a week, but in the Fall of 2011 I was saying why am I not get-ting better results? Old techniques were failing and new internet competitors had chipped away at our agencies growth for several years- the cheese was moving and I was being left behind!
They say when the student is ready the teacher will appear. Boy was I ready for a teacher! I met Bill Gough when I attended a BGI Workshop in 2011. I was wondering what could I do to jump start my business and was on track to finish the year with -3.21% growth over prior year. I was ready for some new ideas! I immedi-ately signed up for a 3 day Boot Camp in early 2012. I felt excite-ment that I hadn't felt in years and was in awe of all the proven techniques and sales ideas that I learned that weekend. I took the challenge and put my trust in Bill and signed up for his Master-mind group that meets 3 times a year for 2 days of intense business training. I considered it an investment in myself and my future.
I started making BGI recommended changes in my business throughout 2012. I learned about profiling my staff and segmented into sales and service departments. Get the Right people in the right seats! We worked on our agency process manuals. We implemented new retention strategies from the BGI Data CD and saw our 1st year retention jump 11% by the end of the 2012. I was still struggling in new business sales and Bill said to me "Paul, the single biggest thing that you need to do this year is hire a sales superstar. Use my tech-nique and hire a real superstar who will double and even triple your sales." I remember asking "Bill can one sales person make that big of an impact on my business?" Well it did. I found my first superstar in November 2012 and by the end 2013, we qualified for our largest agency bonus ever, grew 16% in premium and have never looked back. It's funny- we grew so fast my accountant of 15 years called and said "Paul, I think there is a mistake- There is too much money in your checking account - Did you loan the company money?" That's a good problem to have.
In 2014 we grew 20.1% in premium over 2013. I finished number one in our market in Life sales, #1 in Expanded Business sales, and #2 in line 10 auto sales. That's the kind of impact that Bill's training can have on your sales, profits and business operations.
I'm here to tell you I've learned that increased sales isn't about working harder or spending more market dol-lars. The mastermind group helped me grow as a business leader and manager. I have hired quality employ-ees that want and deserve a career path. They want the dream of owning their own agency. BGI has taught me one of the biggest sales I will ever make is hiring someone better than ME to come and work for me.
Yes, I have evolved over these past years. I have come to realize I did not achieve this success all on my own. I have been fortunate enough to have a mentor in Bill Gough and a Mastermind group that will hold me ac-countable to my agency goals. The growth I have had has allowed me to have a new and greater vision for my agency. Now I want my agency not to just be profitable but to give back and participate in community service.
Yes, My cheese has moved again since I started with BGI and I am certain the best years for me are yet to come!