3 - Day Super Conference
Every year, The BGI Systems Super Conference brings together insurance agency owners and their staff from across America — from newbies to the top 5% of producers — all sharing the common goal of generating more leads, making more sales, and increasing profits.
This is the insurance agency Super Summit! Three full days of practical sessions and expert speakers on topics like marketing, referrals, retention, direct mail, sales strategies, lead generation, and much more! Plus all the networking, camaraderie, and deal making. And thousands of dollars in free resources (to speed your progress), process manuals (to automate your agency), and a whole lot more .
We could go on, but Super Conference attendees say it best...
I WILL NEVER MISS ONE!
"The only reason you need to come to a BGI event is because you are ready to grow your business and make it better. (If you don't want that, just stay at home.) I've been to 10 and will never miss one ever!"
- Sean O'Donohoe, Allstate Agent, Galveston, TX
THE KNOWLEDGE IS INVALUABLE!
"To say it's been helpful is an understatement! I've only been an agent for 8 months and I am able to interact with people who have been agents for 30 years -- there is so much to learn from them and the experience and knowledge that Bill has shared is invaluable."
- Rick Robertson, Allstate Agent, Gainesville, VA
SO GLAD WE CAME!
"We are a newer agency ... and let me tell you, a BGI event is the place to start! We have learned so much that will allow us not to flounder around the first few years. This Super Conference has given us so much that we can take back and use to grow our agency. I am so glad that we came to the BGI Super Conference!"
- Marsha Atteberry, Office Manager, Saina, KS
TREMENDOUS VALUE!
"Absolutely tremendous value in the 3-day boot camp experience... well worth the investment!"
- Deb Eveson, Allstate Agent, Jacksonville, FL
EVERY TIME I COME HERE, I GET STRONGER!
"BGI events are kind of like going to the gym. You can go once and it's OK. But if you go regularly, you grow stronger and better. BGI is my gym. Every time I come here, I get stronger, healthier, and better."
- Wayne Corley, Allstate Agent, Peachtree City, GA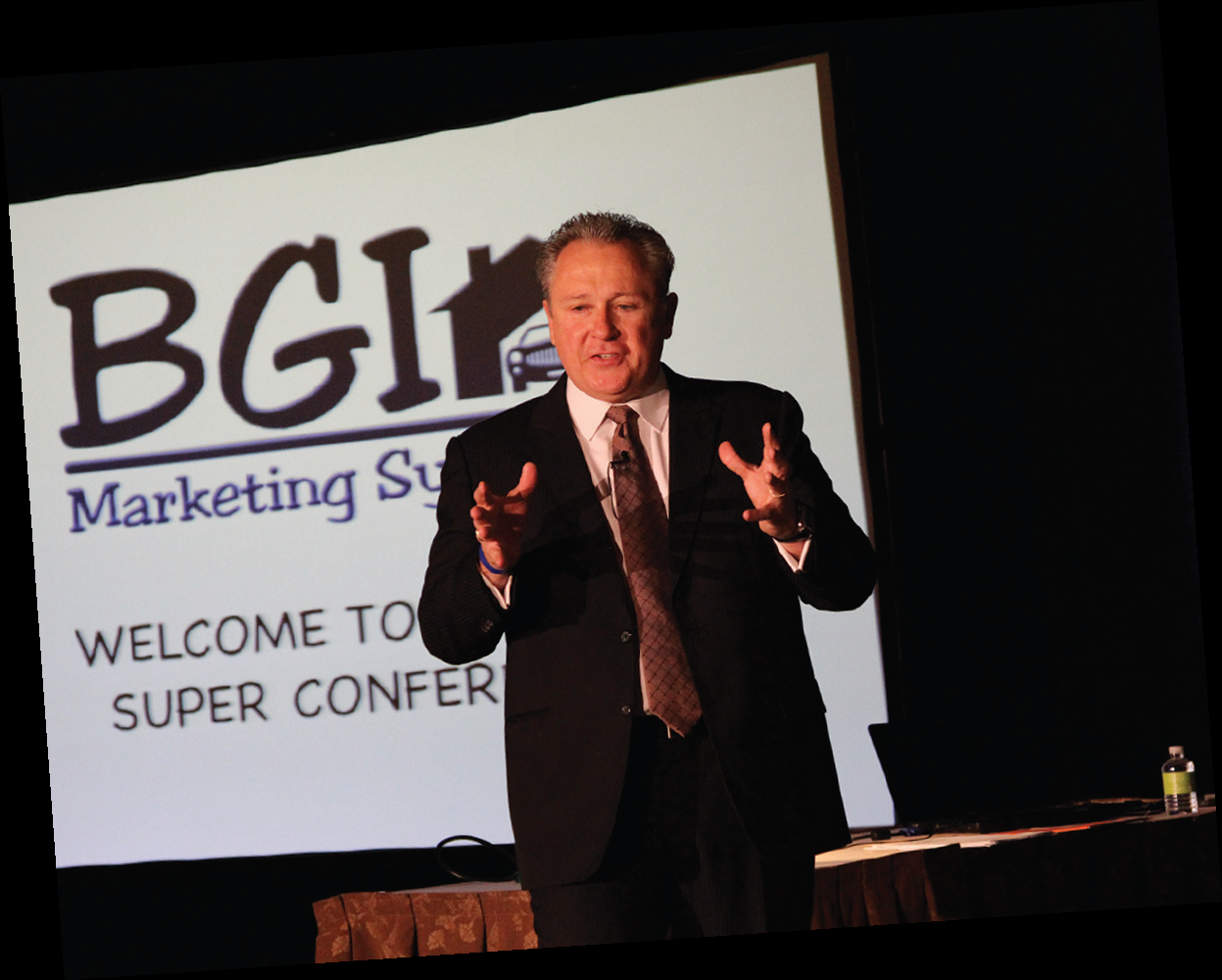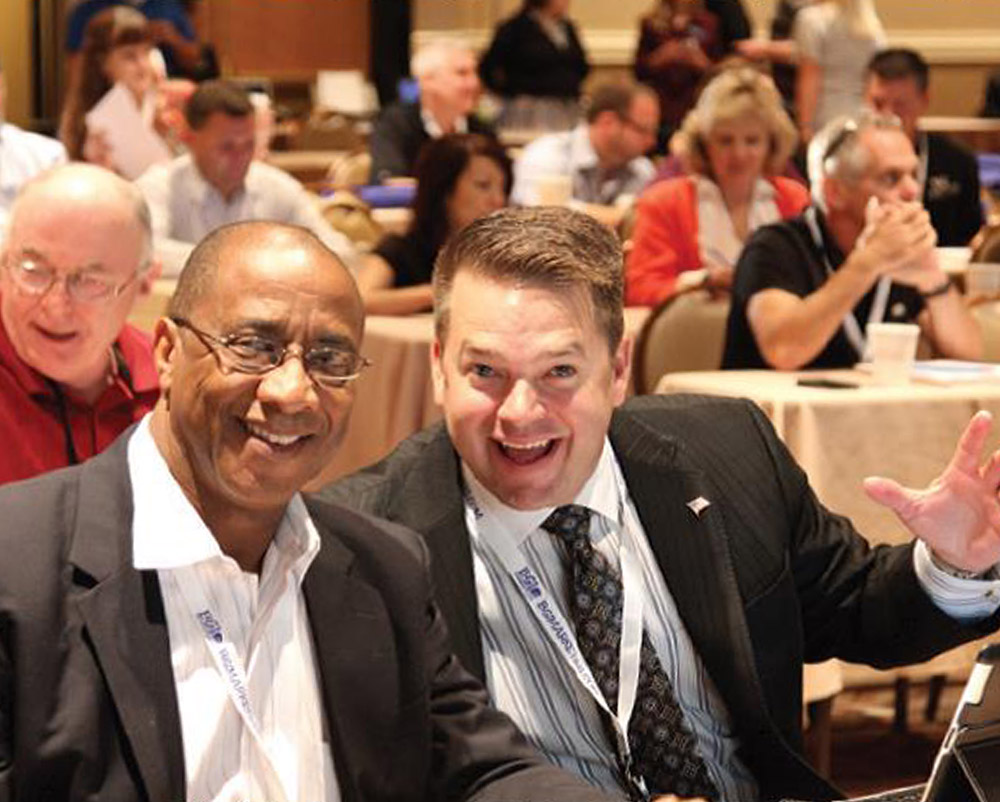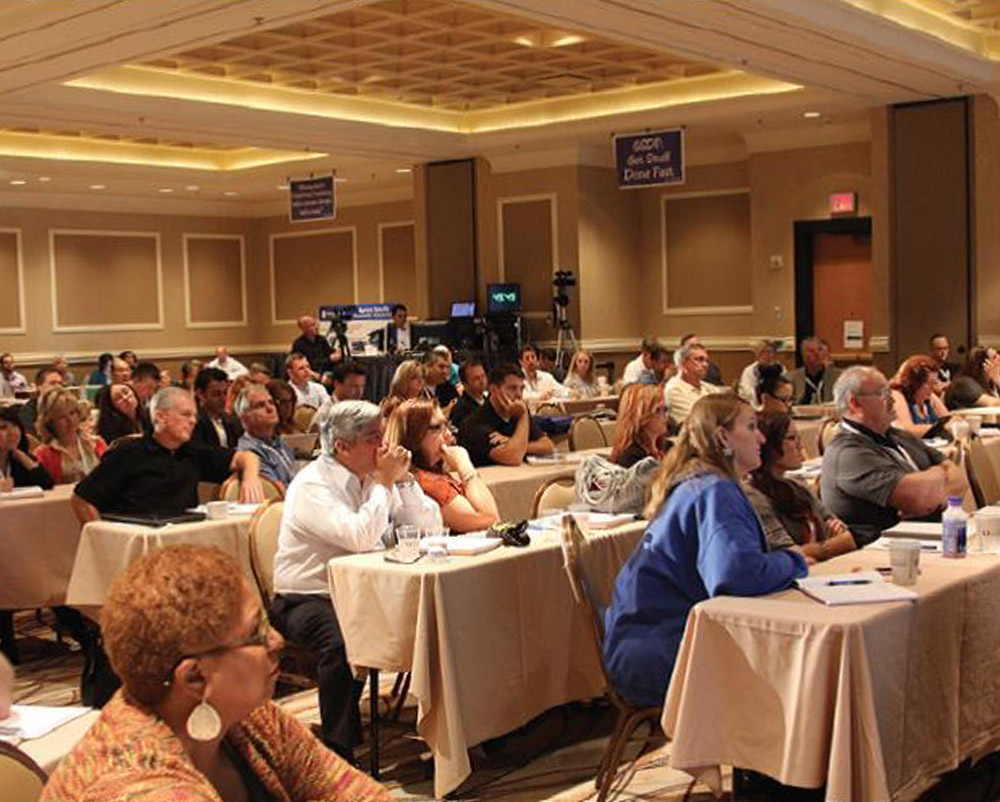 Click Here, Call 877-208-9649, or email

[email protected]

for information on our upcoming Super Conference!