1-Day Workshops
Live Events Near You!
When Bill Gough is traveling for business, he sometimes adds on a couple of days to do rare, one-day events. This is your opportunity to attend a live event hosted by Bill—right in your back yard!
Give us just 6 hours and we'll give you 17 secrets to more customers and more money, without working long hours and weekends. We'll even throw in lunch!
Here's What You Get:
17 Insider Secrets, delivered in a fast-paced seminar. Getting Bill's 30 years of experience boiled down to just a few hours is like
getting a Mini Master's Degree in Money-Making!
Free Action Guide, so you can start profiting the same day!
Free Networking with Top Agents, because you always find the richest, most successful Agency Owners at a BGI event
Lunch with Bill–ask him any questions you want and get answers!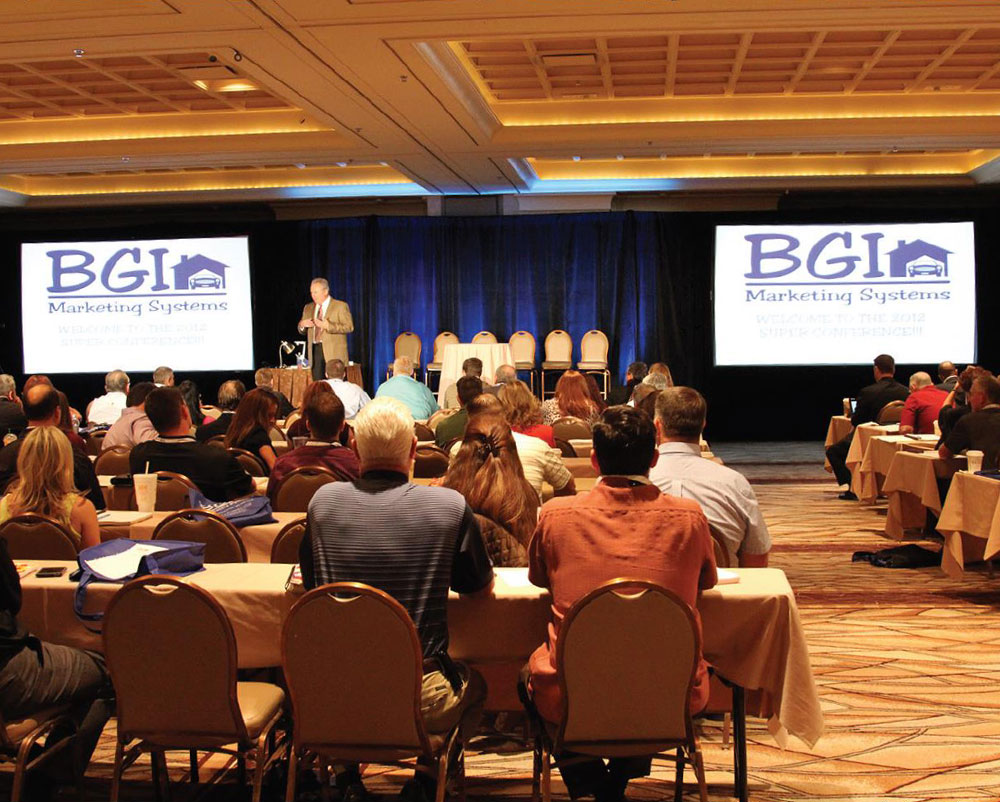 HERE'S WHAT OTHER AGENTS SAY ABOUT BILL...
"Just by implementing a couple of Bill's processes, I have written 6 life policies totaling $12,942.00 in production credit, a term conversion totaling $3,600.00 and we now have a steady flow of appointments. This is a total of $16,542.00 in Production Credit in less than 2 months."
- Dan Ratkewitch, Allstate Agency Owner, Hicksville, NY
"We became the #1 P&C agent in Indiana due to what Bill Gough has taught me. [He] has taught me several of the processes he uses in his office and they have taken my business to the next level. Bill was kind enough to not only give me the processes, but teach me how they work as well."
- Keith Mathews, Allstate Agency Owner, Indianapolis, IN
"It was a pleasure to have this wonderful training from Bill. Thank you for your inspiration, enthusiasm, motivation, and love for what you do. I gained many ideas that I will start implementing in my agency immediately. I expect this year to be my best year ever ..."
- Russell Cook, Allstate Agency Owner, Las Vegas, NV
Call 877-208-9649, or email

[email protected]

for information on upcoming 1-Day Workshops!